Global Geospatial Services and Solutions from Micro Aerial Projects
Using the latest in small, safe, easily transportable and field repairable UAV technology and appropriate software, we offer cost effective, quality services and solutions including but not limited to: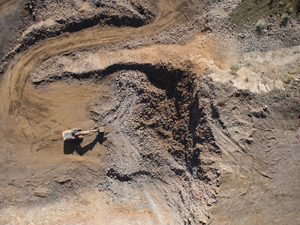 Mining & Volumetrics
The use of small unmanned aerial vehicles allows Micro Aerial Projects to capture highly accurate and actionable data efficiently and safely in the mining environment. The ability to capture this data without needing boots on the ground ensures that mining operations are not hindered and no unnecessary risks to the safety of surveyors are encountered.
Training & Capacity Development
With our years of working with and on proprietary systems as well as building our own solutions, Micro Aerial Projects is fully capable of providing private and public institutions with capacity development courses. We offer drone assembly, tuning, and operating courses as well as courses on applications such as drone based mapping.
In addition to services, we have the following hardware and software offerings: