UAV Surveying, Mapping & Modeling anywhere in the world with Micro Aerial Projects and the V-Map System

Micro Aerial Projects prides itself on providing optimal, cost effective and intelligent solutions for your surveying, mapping and modeling needs anywhere in the world. Working with a variety of UAV platforms and our V-Map system we produce high resolution aerial photography, orthoimagery,  highly accurate and detailed topographic data and high resolution maps and models for a variety of applications.  Using suitable small UAV platforms which are portable and field repairable, we are able to reduce costs, save time and improve safety.  The compact equipment size further allows easy transport from point a to point b across the globe.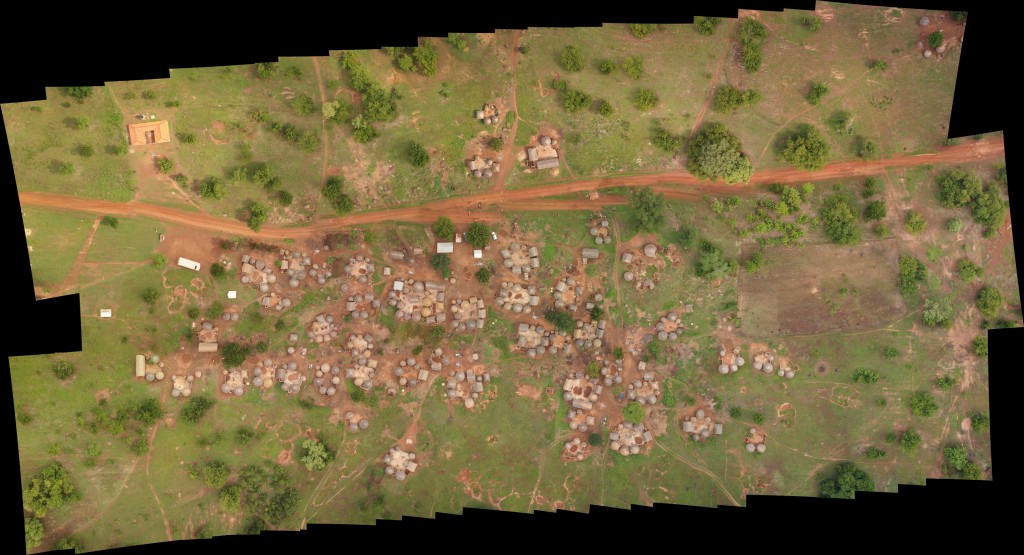 (Click on the image above to open it and see it enlarged to half the original size)
To read more about the use of Unmanned Aerial Systems as a tool for Surveyors, see the  featured article written by Walter Volkmann (Micro Aerial Projects L.L.C.) and Tom Op 't Eyndt (GeoID) in the April 2013 issue of GIM International. (If you are not registered with GIM International and are interested in the full article, please contact us.)
Here are a few examples and a video  from a demo we did at a golf course.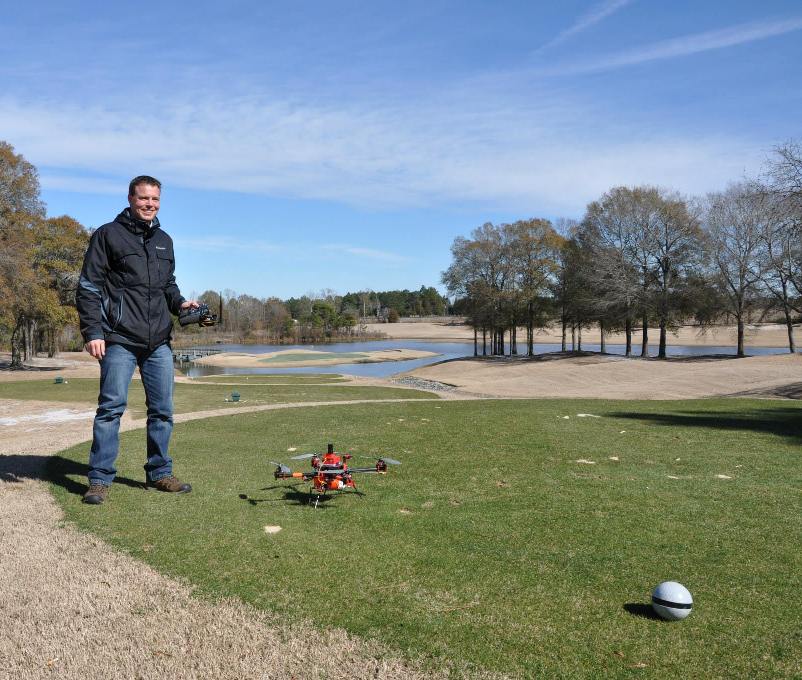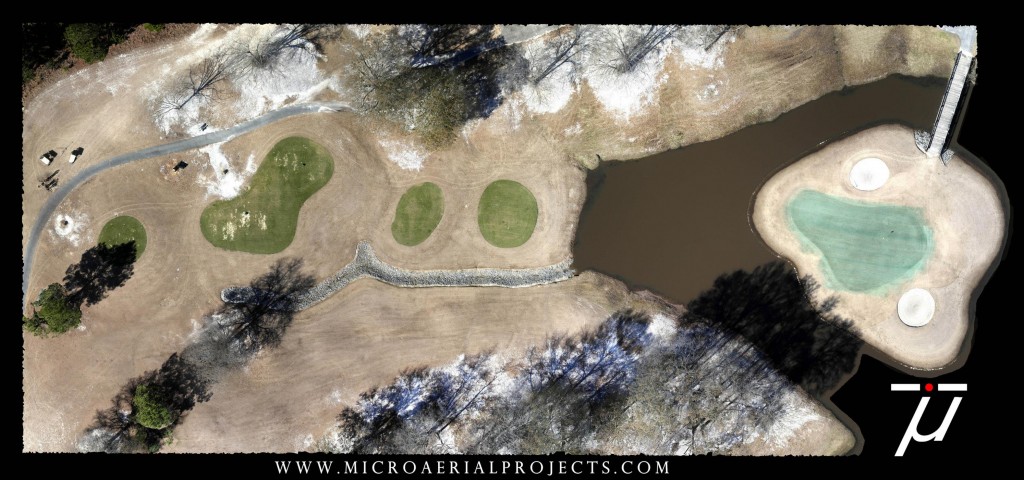 Top: Left: Oliver Volkmann preparing to commence the mapping mission with a SteadiDrone QU4D using a UHF 433mhz radio control; Right: orthophoto created by Micro Aerial Projects.  Bottom: Left: model view from the hole to the tee; Right: orthophoto with 3D modeled trees in the background. (Please note that the trees were modeled solely from vertical photography and no effort was placed into actually modeling the tree.)
Whether you  need detailed topographic land surveys, accurate, high resolution imagery and models for resettlement action plans, inspection reports or assessments, we have the tools to help you get the job done quickly, efficiently, cost effectively and to centimeter (and sometimes sub-centimeter) accuracy.
Contact Us for more information.