UAV Cell Phone Tower Inspections anywhere in the world with Micro Aerial Projects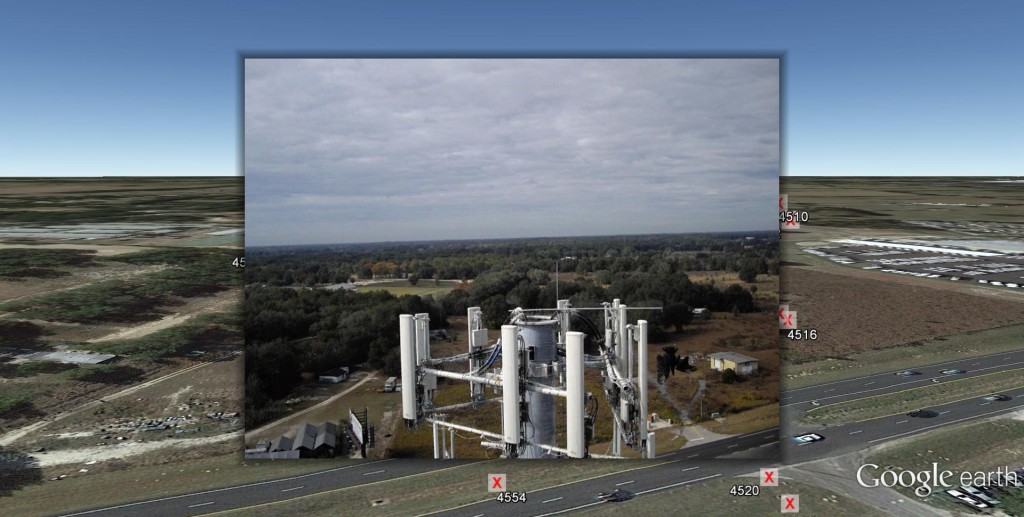 (Above: Micro Aerial Projects used a UAV to inspect this cell phone tower in central Florida, USA.  We georeferenced and rendered this picture in first person view on Google Earth.)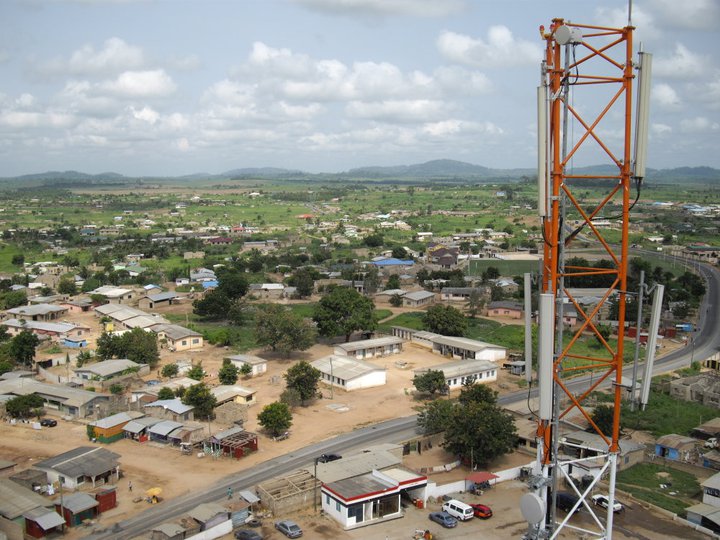 (Above: UAV inspection of cell phone tower in Ghana done by Micro Aerial Projects)
Cell phone towers need to be inspected and maintained on a regular basis so minor issues do not escalate into major and expensive repairs.  Safety and access are of the utmost concern in the process.  Using small, easily maneuverable UAVs which can see virtually any angle of the infrastructure can be a cost effective, quick, efficient and safe means of assessing the condition and orientation of all components of the tower.  Transmitting live, high resolution photography which management can see on the ground or from the desktop, any urgent decision making regarding follow up maintenance or repair procedures can be taken without delay.  Data can be stored and compared with each inspection, allowing for maintenance scheduling and budgeting.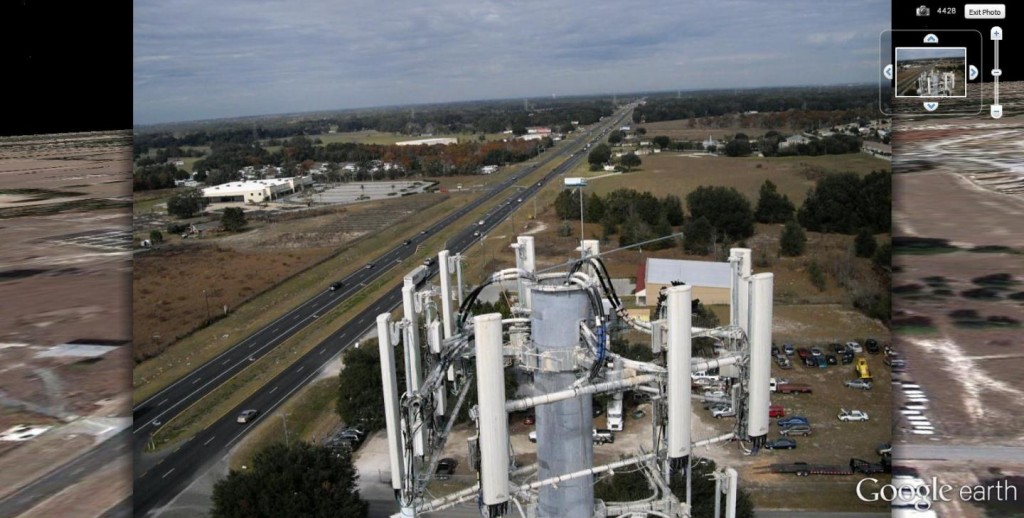 (another georeferenced photo of a cell phone tower antenna cluster taken by Micro Aerial Projects with a UAV then rendered on Google Earth)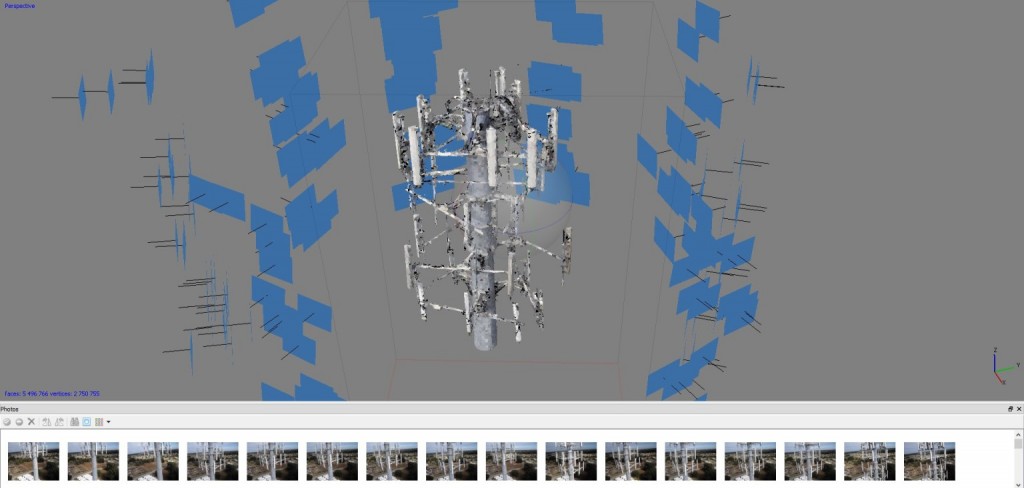 (spatial distribution of UAV acquired images to produce a 3-D model of the antenna cluster on a cell phone tower)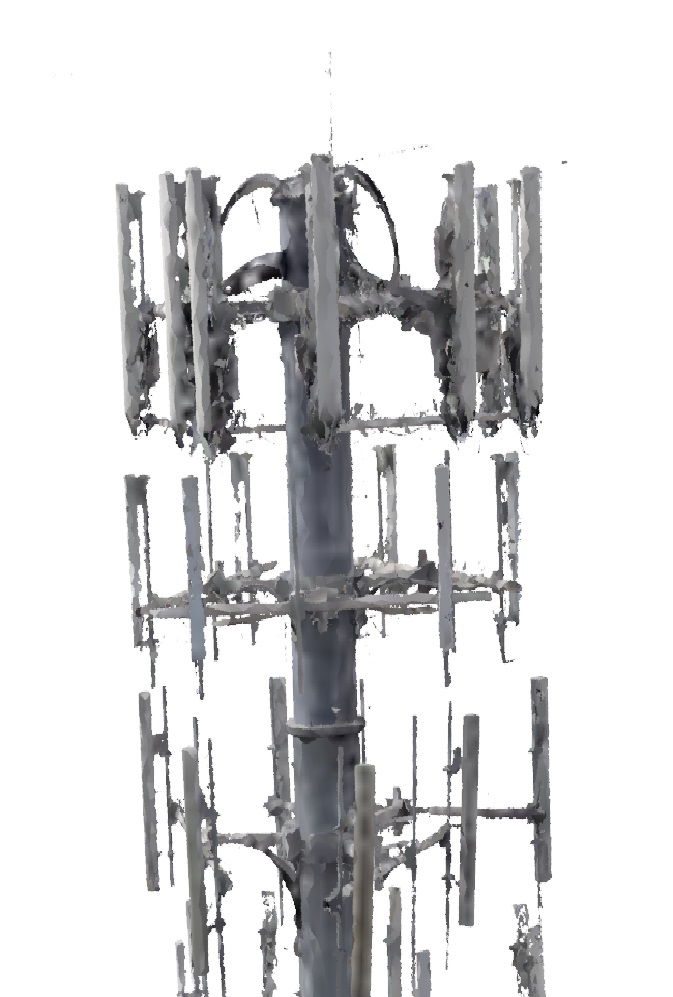 (3D model created by Micro Aerial Projects from the UAV acquired images shown above. )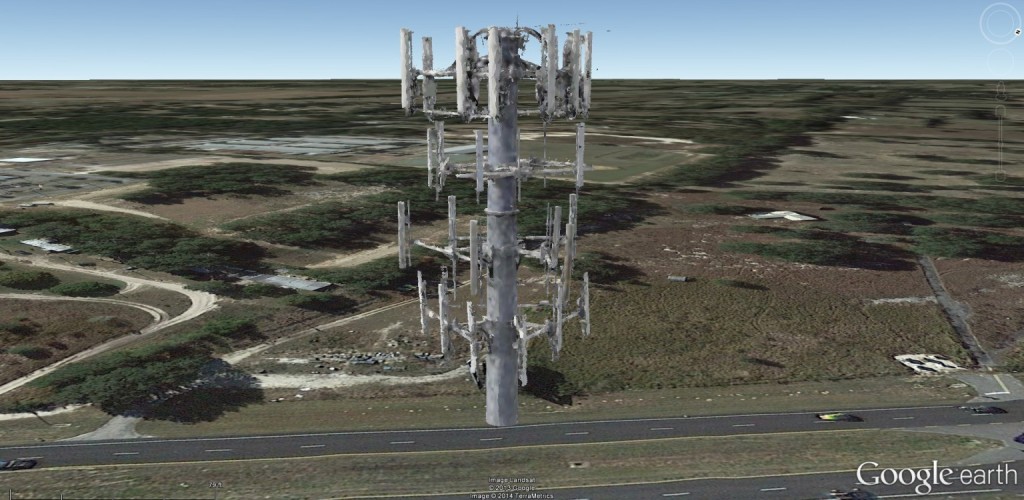 (3D model of a cell phone tower antenna cluster rendered in Google Earth. The model was  created from UAV imagery taken by Micro Aerial Projects during a cell phone tower inspection in Florida, USA.)
Note!  3-D models can be used to monitor whether antenna orientations have been disturbed during a storm.
Contact Us for more information and for your cell phone tower inspection needs!