THE HISTORY OF DUAL FREQUENCY GNSS ON MULTICOPTERS – SETTING THE RECORD STRAIGHT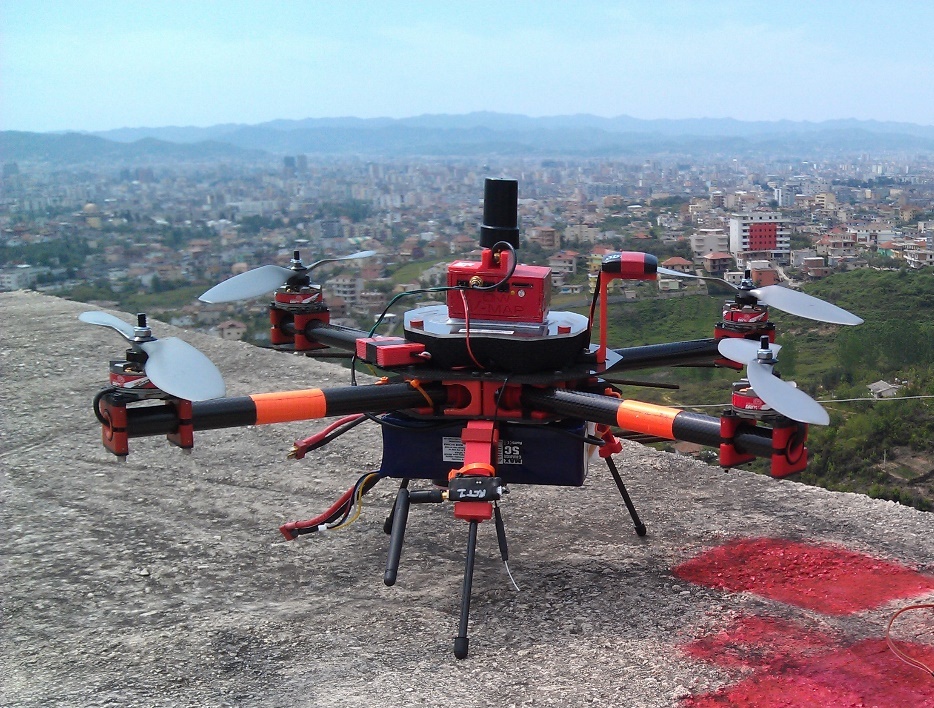 V-Map mounted on a modified Steadidrone
The light weight dual frequency on board GNSS system for sUAVs was first conceptualized in September 2011 when we were once again frustrated by proprietary VTOL UAS manufacturers whom we could not convince of the advantages of on board dual frequency GNSS in sUAS mapping applications. Hence we decided to take the development of this cost saving feature into our own hands and built a universal, affordable, hot-exchangeable, dual frequency GNSS V-Map receiver weighing less than 130g (antenna mounting and cables included) and running at 20Hz.
Shown here in photos dating back to 2012 the platform independent V-Map system is mounted on the md4-1000 from Microdrones GmbH (left) and on an Aibot X6 copter from Aibotix GmbH (right).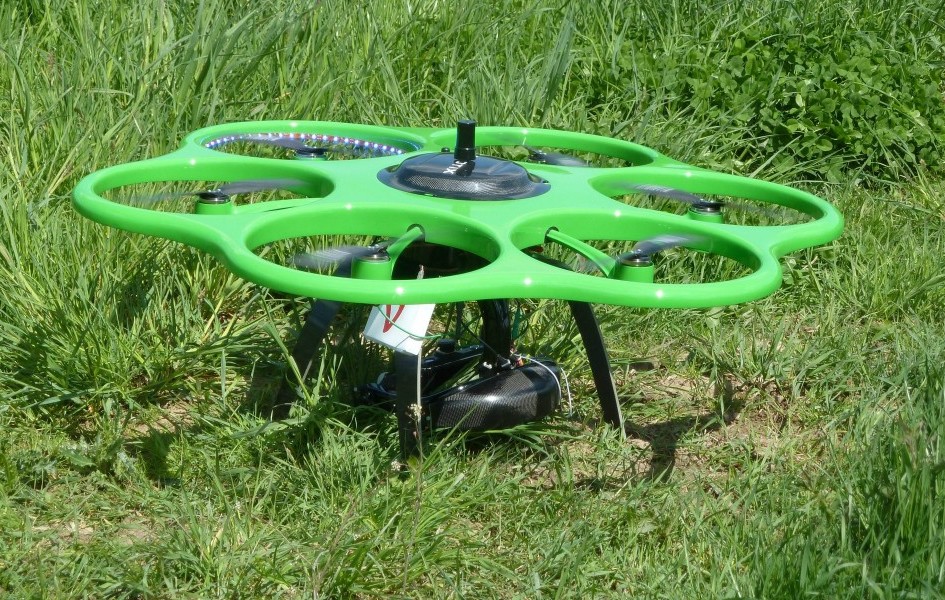 Use the V-map system:
in the air for GNSS supported SfM mapping,

as a spatial reference back-bone in hydrographic surveying

as well as in conventional terrestrial kinematic base-rover surveying as shown below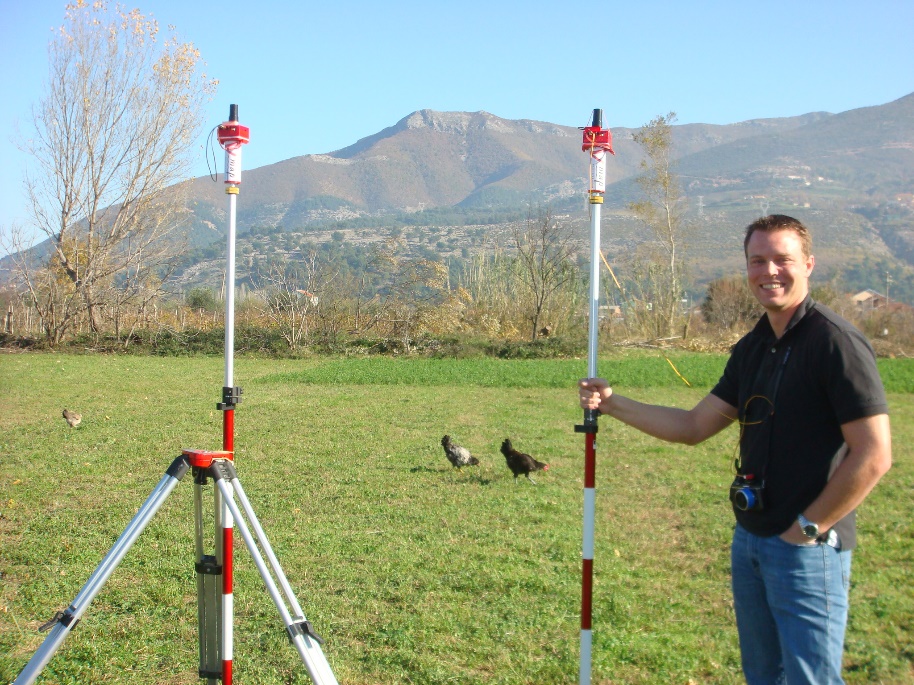 Two interchangeable V-Map receivers ready for terrestrial kinematic surveying.
The V-Map system professionalizes small, modern, geo-spatial sensor platforms such as UAVs, small autonomous boats and land vehicles. It empowers small mapping operations all over the world to make maps and geo-spatial products of professional quality. Equipped with an accurate event marker the V-Map system produces high precision camera exposure positions on dynamic platforms. The standard 1PPS port provides precision time tagging for hybrid surveying and data fusion applications. Additional ports for streaming RTCM and NMEA sentences can be furnished on request.
The V-Map concept: AFFORDABLE PROFESSIONAL SOLUTIONS through
FLEXIBILITY

RELIABILITY

EASE OF USE

HIGH PRECISION
Contact the
V-team
for more details….
V-Map!