We are back in Albania, working on a project again with the World Bank.  We are using Vertical Take-off and Landing Unmanned Aerial Systems (Drones) to provide high resolution aerial mapping of rapidly developing areas.  In some cases land rights have not quite been legally established and in others the hard copy paper cadaster maps (which have not yet been digitized) are damaged from handling and need improvements. The use of UAVs such as this provides a cost effective way to capture the reality of the situation with high resolution photography.  When combined with the V-map system highly accurate data on an "as and when needed" basis provides a feasible, manageable and efficient means to spatial data quality improvement and therefore improved governance. Here are some photographs of our first days in the field.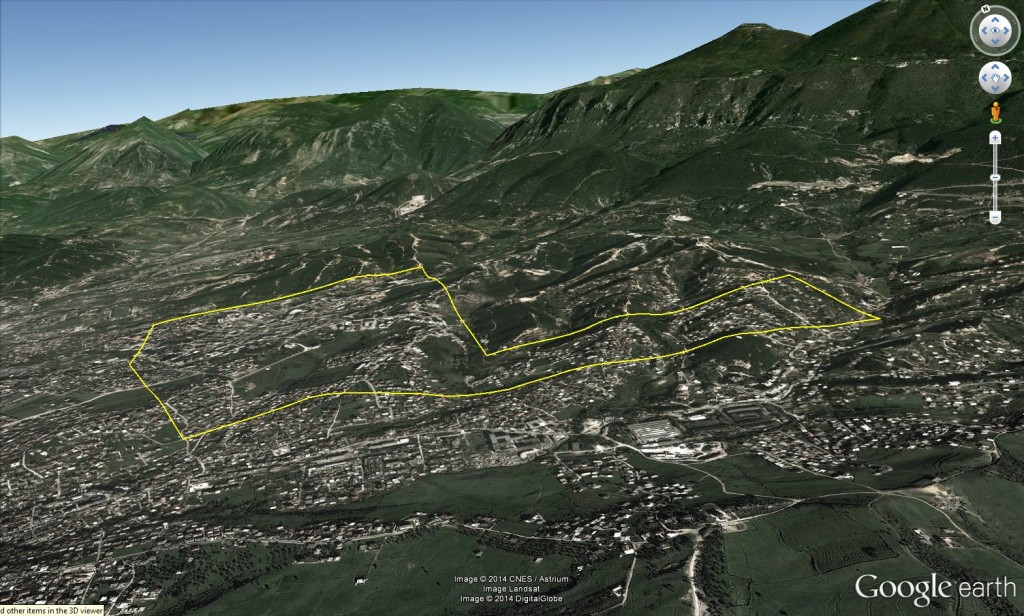 Project Site:
Our project site is a challenge as it is located on the side of a mountain range with large elevation differences between the valleys and crests.  As it is in densely developed areas, finding a suitable take-off and landing location requires a lot of scouting.  In addition, being on the side of a mountain range and operating during spring time means that we have to take every opportunity to fly as one never knows when the next rain shower is going to hit!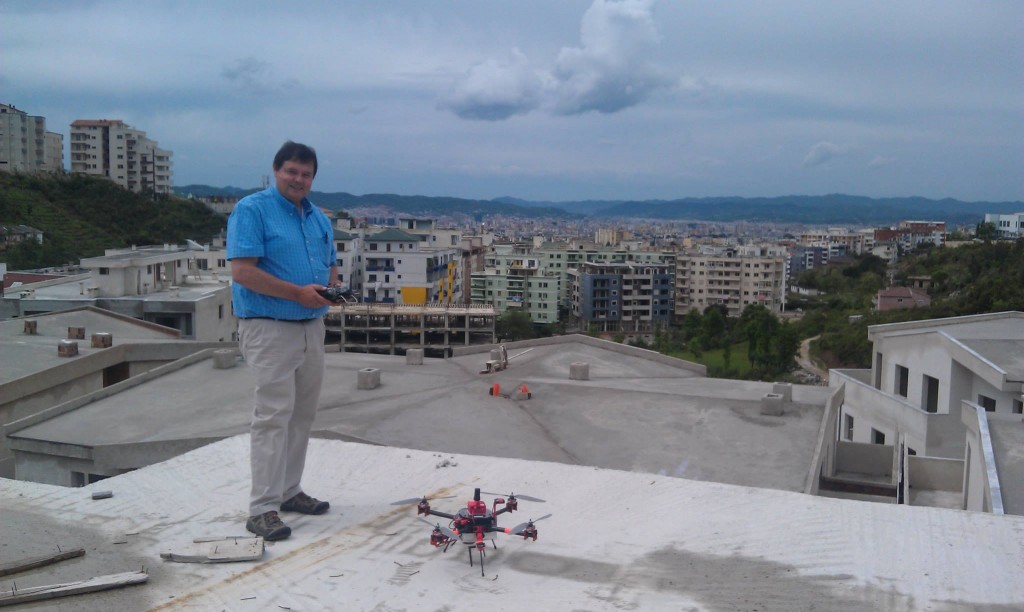 Walter standing with our reliable mapping UAS on our rooftop take off and landing site.
Views showing a bit of the density of Tirana, Albania.  From these one can imagine the complexity of conventional mapping and how the V-map system provides an efficient and cost effective means of completing the work in a far shorter amount of time.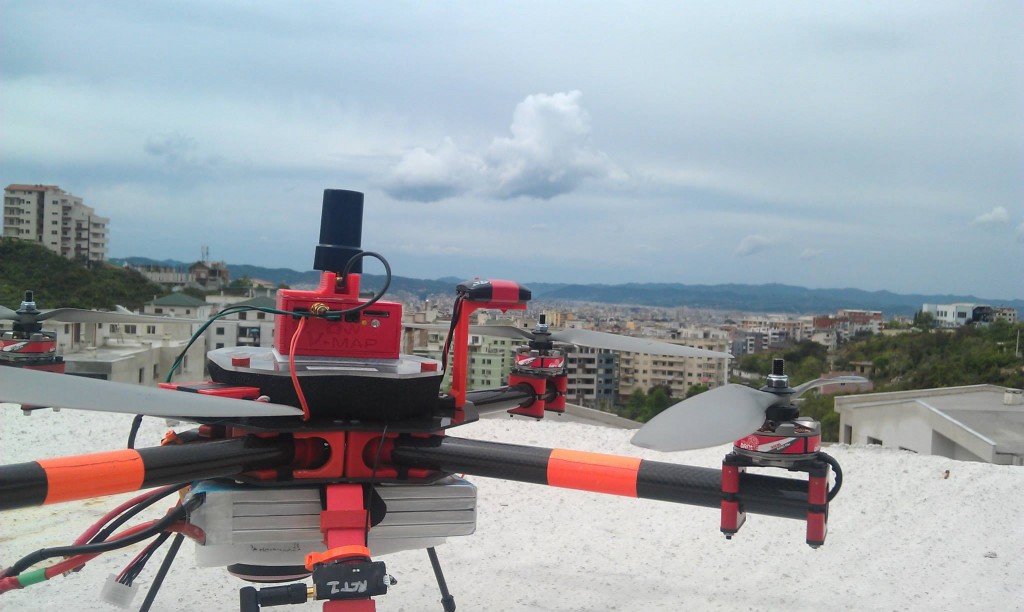 V-Map on board and ready to fly and map!